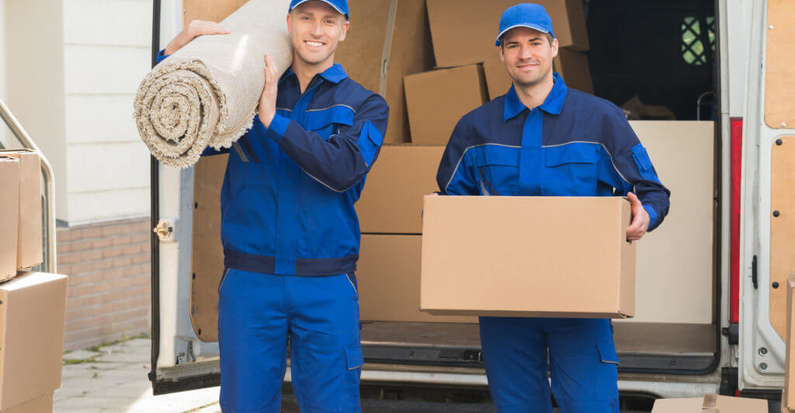 Moving can feel like a Herculean task. But it doesn't have to be.
There are fast and efficient moving companies near you that can help with a seamless transition into your new home.
You just need to know how to find the right one.
Here is a handy guide to help you with the screening process to find the right mover for you.
Read on for our must-have tips!
Ask for Recommendations
Mom knows best. So do your friends, colleagues, and the rest of your family.
Asking for recommendations is an easy way to find a moving company that has a track record of success and good service.
Over 60 percent of Americans stay within their own county when they move. It shouldn't be too difficult to find people in your circle that have used a reputable San Diego moving company.
Use them as a reference before you start your search.
Lengthen Your Screening Process
The internet is your friend. Especially when you're deciding on a moving company.
There are many resources available online that can give you a moving company's reputation, history, and basic business information. By doing an internet deep dive, you can make sure you're picking a trustworthy company.
Some examples include movingscam.com, ripoffreport.com, and the Better Business Bureau.
Keep in mind that you should also be comparing several companies instead of going with your first instinct. Try to narrow down your search to three to five companies before proceeding.
Get a Moving Estimate
Now comes the fun part. Money!
The average household move costs over $12,000 so it's important that you do everything in your power to save those precious dollars.
Invite several companies to give you a moving estimate. It's important to be thorough during this process to avoid any surprise fees down the road.
Make sure you're taking the estimator through every nook and cranny to get an accurate assessment of costs. Keep in mind that moving companies won't move certain items.
It's helpful to take inventory of your belongings before the in-home estimate. This way, you can provide the mover with a complete list of items and also an idea of the bulk and weight of your move.
California moving companies are required to give a signed binding estimate. So you should receive this from each company during your screening process.
Make Your Selection
You've narrowed down the field, did your research, and received your estimates. Now it's time to make your final selection!
Take one last hard look at each company to finalize your screening process.
Review each bid and check for any outliers. The cheapest company isn't necessarily going to be your best option.
Double check to make sure your selection doesn't have any hidden fees and has all necessary licenses and insurance.
It's also a good idea to follow up with some key questions before making your final pick.
Now it's time to let your moving company handle the heavy lifting. Confirm your moving date, moving costs, and signed paperwork. Congratulations, you've done it!
Have any questions? We're here to help. Get in touch with us for a consultation or quote today.