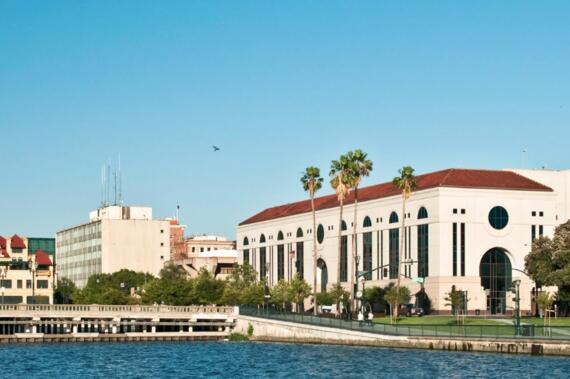 1. Geography
Stockton, located in the San Joaquin Valley, is the 13th largest city in the State of California­­ with a total area of 64.8 square miles, of which 61.7 square miles is land and 3.1 square miles is water.
Thousands of miles of waterways (in the city and around it) form the California Delta.
1.a Climate
Stockton's hot-summer Mediterranean climate features hot, dry summers and mild winters. The July high is around 93 degrees while the January low is 38.
In general, temperatures variations are much greater in this location than in the nearby Bay Area.
Most of precipitation falls from October through April. The city gets 16 inches of rain per year and the number of days with any measurable precipitation is 39.
During winter, tule fog that comes from the ocean, blankets the area.
On average, you will enjoy 257 sunny days per year, if you move to Stockton.