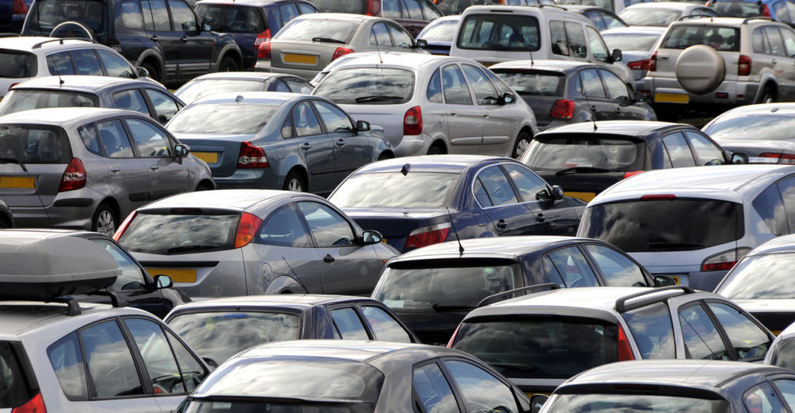 Practically everyone knows that parking is a serious problem if they relocate to New York City. However, if you are headed in a more westerly direction, you will also need parking tips for moving to San Diego.
According to local San Diego journalists, the city has got serious parking issues. So bad, in fact, that the city has a website that deals specifically with parking within the city. If you are a newcomer planning to move to San Diego or are already a new arrival, here are some tips for parking your car.
There are several online options for parking in San Diego as well as smartphone apps to use when you are on the go. BestParking.com has a virtual parking meter feature which will help you calculate and compare rates and make parking reservations.
Many newcomers may not realize that Petco Park is the premiere city parking lot, the hub of all of San Diego's public transportation. It is not just a place to park your car while shopping for collars and pet food. It can accommodate more than 30,000 cars and from there commuters can hop aboard public transportation and conveniently get anywhere in the city. Parking fees vary ($8-$30), depending on how close you park to the Padres' park entrance. However, if your goal is commuting throughout the city, reserve an economical space streetside and be just a few steps away from a trolley or bus stop.
With 500 spaces and six levels, downtown parking for the public keeps you close to work, shopping and dining. Not only do they offer competitive rates, but overnight parking is also available.
The city has a pre-paid parking meter program. Issued cards are loaded with funds making parking in a metered space a breeze.
Immortalized with commercials in the 70s by Rice-A-Roni food products, the trolley may be charming history to some, but it is also practical. San Diego has an excellent trolley system, maybe the best in the country. It is affordable and can get you virtually anywhere in the city. Many newcomers may be under the misconception that it is primarily for tourists, but natives know better. Trolley routes and schedules can be found on San Diego Metropolitan Transit System's website. Three lines connect the southern, eastern and western parts of the city. Commuters can also link up to bus routes, Amtrak, parking lots or any of the convenient stops along the way.
Bus routes can get a commuter anywhere. Modern travelers can use apps to navigate easily. Even if you are old-school, maps and schedules are available in easy-to-print PDF files that you can carry anywhere.
San Diego acknowledges the parking problems and is proactive in addressing it as well as strict with enforcement. In addition to basic parking laws the city wants every commuter to be aware of certain situations that will get a car impounded:
Parking a vehicle with five or more unpaid citations.
Parked vehicles with expired registration.
Parking in a carpool lane.
Untimely parking in lanes with designated times for commuter traffic and parking.
Any parking position that creates a public safety issue.
San Diego is a great place to live, rich in history and with gorgeous architecture. Although vibrant and exciting, nothing spoils a newcomer's impression than having a frustrating parking experience soon after arrival. Take the time to acquaint yourself with the many information resources San Diego has made available. Make use of public transportation. It's easy to park and get around once you have the right information and bit of experience.