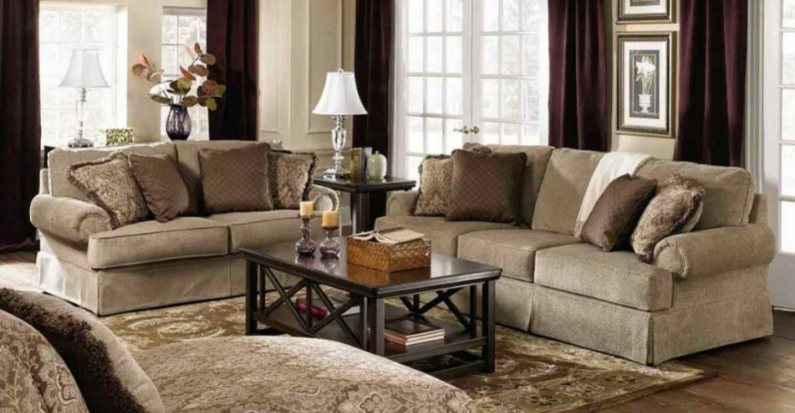 When it's time to pack one of your favorite spaces for relaxation and fun, the best thing you can do is to streamline the process and follow these super efficient tips. 
1. Start early
Packing a room by yourself always takes longer than you think, and that includes gathering all the supplies you need to accomplish the task and keep your items well protected. That's why you should get the following must-have packing materials after you take the decision of moving. 
Small, medium, and large cardboard boxes
Cardboard separators (for packing items such as glasses and dishes)
Packing tape
Scissors
Bubble wrap
Packing peanuts
Clean newsprint
Stretch wrap (for bundling upholstered pieces)
Box cutter
Markers
Planning and getting prepare with enough time, allows you to look for "unconventional" materials to pack your belongings without having to spend much on boxes and other supplies, and the best part of all, is that you can easily find these articles in your own house:
Trash bags are a very versatile product for packing, because they stack and squish and they are sturdy at the same time. Fill large trash bags with soft non-breakables like cushions, pillows, duvet covers, sheets, blankets, etc. Remember that these bags can be stuffed in trucks and morph into shapes that other containers cannot.
Sandwich Bags and Tupperware can be used to store small pieces from furniture and appliances that you have to disassemble when moving out. You can also fill the sandwich bags with air to make puffy cushions and then fill your packing boxes or containers with them to protect your items.
Towels, linens and clothing are excellent for wrapping breakable articles, including your TV and computers which can be wrap with heavy blankets for extra padding. You can use sheets to cover your furniture in order to prevent dents.
Balls of socks provide cushioning and they keep your items from bouncing inside the boxes and other containers as well. Your old socks add extra protection if you use them for wrapping small fragile items.
Alternative products for cardboard boxes include: baskets, garbage canisters, drawers, suitcases, and hampers. They are a good option to transport cleaning supplies, detergents and loose items that don't seem to belong to any specific category.
Don't forget to save materials like newspapers, office paper waste and junk mail that you can use inside the moving boxes for extra padding.
2. Sort, Select and Simplify
A good tip is to make a moving packing list by room, it will help you simplifying the process and organize it better.
This principle applies of course, to your family room, because like the same with all the areas in the house, you need to sort out your items and take the decision of what you want to keep, what items will be moved and which ones can be taken to the charity organizations or sold in a garage sale.
In case you have a large house or you have to complete your relocation very quickly, please don't worry, and do not panic... Remember that you have the option of hiring cheap house furniture movers that will pack for you. They are the professionals you can rely on when it comes to packing room by room. Just get a QUOTE NOW and play safe.
A room by room packing checklist will help movers to determine the moving cost.
3. Pack efficiently
Follow these easy tips for a faster and more efficient packing process.
1. Electronics and Accessories
The ideal way to pack small appliances and accessories is to use the original boxes, but if you don`t have these available because you threw them away, the first thing to do is wrapping each piece individually with multiple pieces of paper, or even with sheets, blankets and other linens, and then place the items in a cardboard boxes or other sturdy containers with plenty of cushioning materials (like crush paper, linens, puffy cushions, etc.)  If you've kept the owner's manuals that came with each device, try to store them together in a labeled container, so you can have them organize and at hand in case you need the manuals.
To prevent scratching, the metal plug of the appliances should be wrapped outside the item.
Speakers. Anti-static bubble-wrap provides excellent protection for small and large speakers. For small speakers, the best way to keep them safe is to wrap them in first, and then place them in a well-protected container with extra cushion like a dish pack.
Usually, the moving company will protect the items with padding on top, but if you are packing yourself, you can use blankets and duvet covers that you own, or you can visit moving companies or truck rental agencies to rent padding supplies.
T.V. The same places we mentioned before (moving companies or truck rental agencies) offer a wide selection of special boxes to pack your t.v. According to the size and weight of the item. But in case you decide not buy one of those boxes, you need to protect the t.v. with heavy covers that you can probably find in your own home or rent furniture blankets or pads to protect the television from damages. Remember to get strong packing tape to secure the blankets or pads around the television, but make sure you don't secure tape directly on to the electronic, because this could damage the screen.
2. Furniture
Sofas, chairs, and other upholstered pieces: Cushions, pillows and other unattached items should be pack separately in boxes, or as we mentioned previously, in sturdy garbage bags (garden bags). If you're moving yourself, be sure to protect your furniture from damages and stains by shrink-wrapping any upholstered items, and then cover the pieces with heavy blankets or furniture pads. Always look for help when moving heavy furniture.
Coffee and end tables: secure the drawers or pack them individually. To protect the corners from scratches and bums use cardboard protectors that you can find in multiple stores besides moving companies.
TV Cabinet: Before moving, secure or remove the glass doors (in case your cabinet have these type of doors), and wrap the cabinet and doors in padding; this is what your moving company will do before placing the item into the truck.
3. Draperies and Curtains
To protect draperies and curtains, fold them and line them with clean paper or other textiles, and then pack the items in your selected container that could be larger boxes.
4. Rugs
It's always a good idea to have your rugs professionally cleaned before the moving day, that way they will be fresh and ready for your new home. If you are packing by yourself, the first step is to roll each rug and then secure each end with plastic ties before placing the rugs in large, plastic bags. But if you hire professional movers, they will do all this hard work for you, including bringing the right bags or packing material to accommodate your rugs.
If you are concern to damage your precious and expensive rugs, it is better to have a professional moving company in charge of the task.
5. Lamps
The first thing to do when packing lamps, is to remove the light bulbs, and wrap them in paper such as newsprint, but be sure not to wrap the lamp shade with this material because it can get stained. A large pillow case, tissue paper, or even a large towel provide enough protection for your lamp shades.
The light bulbs, base, and harp can be placed together in a box with plenty of crushed paper to avoid damages.
6. Books
We always recommend to put heavy items, like books, in small boxes; and light items in large boxes.  Another good tip is to pack the books on edge, alternating bound edge to open edge and place books with similar size together.
7. Photographs and other treasured items
Valuable and irreplaceable items need to be wrap individually, pack separately from other items, and protect with enough padding and cushioning. The best way to place these objects in the cardboxes is standing them on edge in the box.
And don't forget to use an experience moving company if you want to provide the best care for these fragile, high-value or heavy items. A professional moving company will take all the preventative measures to protect your goods.
Give us a call or Click Here to get a quote on your local or long distance move.