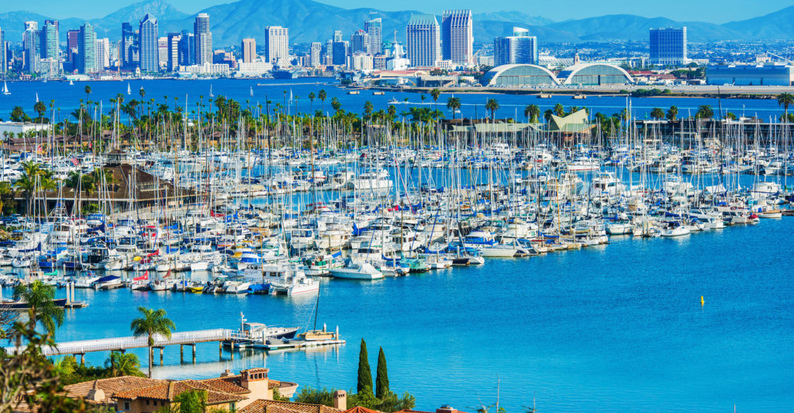 Everyone is relocating to San Diego!
With the city's amazing history, friendly residents, and exciting, year-round events, it's not hard to see why the population has steadily grown by over 12% in the past few years.
Here, we're telling you the top 5 reasons why relocating to San Diego is a great idea!
1. The Weather Is Perfect
Are you tired of the never-ending winters of the North and the constant rain of the South?
The weather alone is enough of a reason to consider relocating to San Diego! Every day is a beach day. Don't believe us?
Farmer's Almanac has listed San Diego on its ranking of the top 10 best climates in the United States.
No matter what the calendar says, it's usually sunny, warm, and perfect for a day spent outside.
2. It's A Great Place For Startups
You may have heard about Silicon Valley, but San Diego is another great city for startups and small businesses.
If you want to start your own company, but feel like there's too much competition (or too high a cost) in your current city, consider relocating to San Diego!
Meet like-minded people, finally start your dream company, and find dedicated, high net worth investors.
3. It's Family-Friendly
If you have children or are thinking of starting a family, relocating to San Diego is a great option.
First of all, no one can resist the charm of all the parks, museums, zoos, and of course – Legoland.
Not only are the public and private schools excellent, (with 6 high schools recently ranking among the best in America) but there are also incredible colleges and universities in San Diego.
4. There's Always Something Going On
There's never a dull moment in San Diego.
Whether you want to spend the day hiking in the Torrey Pines Natural Reserve, checking out the sea lions at La Jolla, or catching one of the annual parades and festivals that come through the city, you'll never be bored.
We especially love the Brazil Carnival and the Mainly Mozart Festival.
5. Public Transit Is Awesome
Even if you don't drive, relocating to San Diego is still an option! The city is known for its cycling culture, but there are also trains and (best of all) the trolley!
Don't let all the gossip about traffic in California stop you from moving to San Diego.
The reality is that the public transportation makes life – and your commute – much easier!
Ready To Think Seriously About Relocating To San Diego?
If so, you need a moving company you can trust!
Whether you're relocating to San Diego for work, play, or a mix of both, we're here to help make becoming one of the city's newest 1.3 million residents as easy and stress-free as possible.
Get a quote today, and feel free to contact us with any additional questions.
Don't put off your dream of relocating to San Diego. Isn't it time to make it a reality?