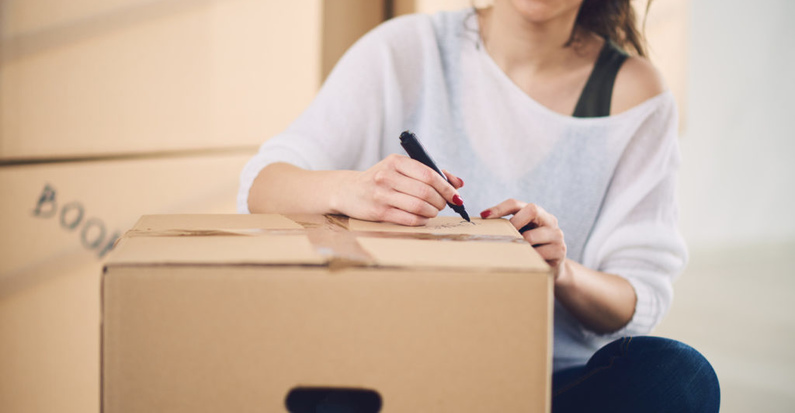 Moving is never fun! Be it just across the hall, or all the way to a different country, when is moving ever stress-free?
There's the hassle of packing, breaking or losing possessions, carrying heavy boxes to the van/truck and hauling things across the country. Is it any wonder that there seems to be no such thing as an easy move?
It's often best to get professional movers and packers to help you out. They will generally take care of the entire process, from packing to storage to hauling.
Whether you hire a mover or plan on hauling your own stuff, these five tips can make planning an easy move, that much simpler.
1. Get rid of clutter.
The less stuff you have, the easier and less stressful it will be to have an easy move. Moving is a great time to be getting rid of things you have accumulated over the years and never use.
Host yard sales, donate stuff, sell it on eBay or throw it away. Only keep the essentials, and get rid of everything else.
2. Make lists.
Before you even start packing, take stock of everything you have to pack. Get a planner where you can make small notes to yourself about what to pack, which boxes to put each item in, etc.
You can also tackle packing bit by bit. Make a task list of when to do what. Also make sure to clearly label each box, once packed, with its contents and the date!
3. Start packing room by room.
An easy trick packers and moving companies often use is to keep all the things from a room in the same box. For instance, the bedroom box will contain bedding, toiletries, clothes et al. The living room box might contain curtains and ornaments.
That way, when you're unpacking, you don't have to worry about missing things. You can just unpack box by box, and rearrange the house room by room.
4. Start planning months in advance.
Moving isn't a day-long or even a week-long task. For a really easy move, etch out your planning strategy months in advance. You can do it bit by bit. Start by packing away the things you don't really need on a daily basis (like living room decorations, furniture and things from the attic).
5. Keep your essentials within easy reach.
The items you packed last, should be the things you open first.
Make note of the things you couldn't do without during the last days of packing. (Cooking essentials, bedding, and toiletries probably feature somewhere in that list.)
Pack these things within easy reach, clearly labeled, so that you can unpack the minute you reach your new home! Trust us. You'll thank yourself.
Moving is hardly ever stress-free. The only way to make it easier is to hire professionals to help you along the way, and to follow tips that make it easier.