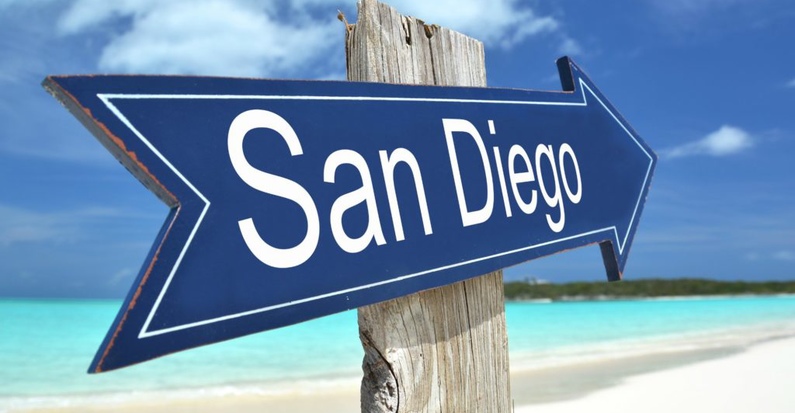 If you're coming from a typical town, city, or suburb, the lifestyle and atmosphere in a beach or resort town will be very different from what you're accustomed to. Fortunately, many of these differences are positive, which is why you've made the choice to move in the first place. Let's look at some of the ways to prepare for this exciting move and help you learn what to expect when moving to a beach resort town like San Diego.
It's (almost) always warm and sunny. The weather is one of the main reasons people move to beach towns like San Diego. San Diego itself, as well as many other beach destinations such as Hawaii, Los Angeles, Miami and Santa Cruz, are extremely mild and temperate. This is a good thing, but if you're accustomed to four distinct seasons, you might find it a little strange to that winter never arrives, and it hardly ever rains.
People love to party. Between fun-loving locals, tourists and spring breakers, you'll find that people tend to party hard in beach towns. There are lots of bars, clubs, and breweries from which to choose. If you feel like going out, you'll never suffer from a shortage of choices. The only challenge might be to remember you have to work once in a while as well!
The lifestyle is casual. If you're coming from a city like New York or Chicago, you'll have to get used to a far more casual way of life. For one thing, due to the warm weather, people tend to dress in shorts and t-shirts. While the manager of your new bank will wear a conservative business suit, most people conform to the weather in their fashion choices. This is also reflected in attitudes as well. Expect less formality and a more laid back lifestyle.
People are health conscious. While people in beach towns love to party, they balance this out by being extremely health conscious. People run on the beach, surf, swim, and go to the gym, in some cases obsessively. The fact that you can't cover up your body with so many clothes in a warm climate is also a contributing factor. Whatever the reasons, you'll find that there are lots of fitness clubs, yoga studios, health food stores and other signs of a health and fitness conscious population when you make your move. There's even evidence that living near the ocean is good for your health.
Fresh seafood and great Mexican food. It's natural that seaside communities would catch lots of fish and learn how to prepare them in delicious ways. Any beach town you move to is sure to have lots of seafood restaurants. You might also want to learn how to make your own seafood dishes. Another feature of  California beach towns is that Mexican cuisine is everywhere, from taco trucks to gourmet restaurants. San Diego residents also enjoy crossing the border into Tijuana to enjoy even more authentic Mexican food. If you're heading to Florida, the focus is more Cuban and Caribbean. These all provide a nice choice of tasty, healthy and spicy meals.
People love surfing and other water sports. San Diego is famous for its surfers. This is a subculture with its own jargon, so you'll have to get used to hearing terms such as "blown out," "locked in," and "impact zone." Other water sports such as snorkeling, diving, jet skiing and windsurfing are also popular. If you're not experienced at such activities, moving to a beach town will provide you with an incentive to learn. It will help you feel more like a local.
Call Route 66 Moving for a Free No Stress Estimate to help you move to a great beach town like San Diego or anywhere else in California.