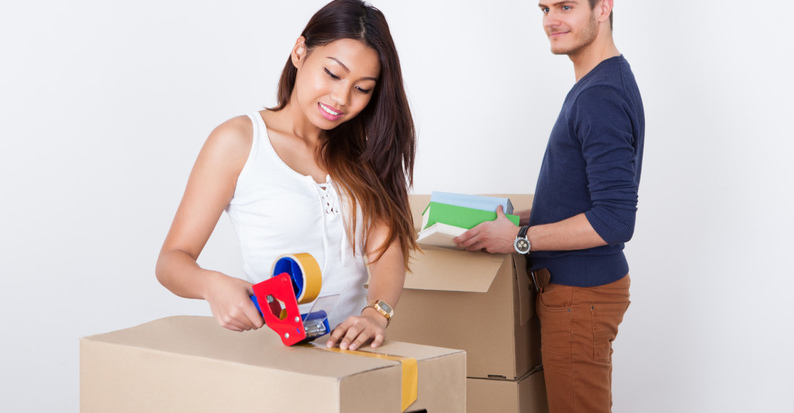 Moving to San Diego can be an expensive process. Between the cost of your new home and expenses related to the transportation of your belongings, you may find yourself counting every penny. Fortunately, one of the best ways that you can save money is by sourcing free boxes to use in packing your belongings. With packaging companies charging up to several dollars per box, you can save hundreds of dollars over the course of your move by sourcing boxes at no cost. Below are the top 10 ways to find boxes to move to San Diego.
1. Craigslist
Craigslist is one of the best resources to explore if you are in need of free boxes. Below are the top three ways to find free boxes on Craigslist:
Visit the "Free" section of Craigslist for the availability of free boxes
Post your need for boxes in the "Wanted" section of Craigslist
Use the search feature to scan Craigslist for available boxes in your area
2. Your employer
As your moving date approaches, notify your office manager about your upcoming need for boxes for your move. Ask if you can have any discarded or unwanted boxes. If you work for a manufacturing or fulfillment company, you should have little difficulty sourcing free boxes.
3. Local grocery stores
Your nearby grocer often has an excess of boxes following the delivery of fresh inventory. Fruit boxes are particularly handy during moves, as their size makes them easy to carry. Check with the produce manager or stock manager to see if you can have any unwanted boxes.
4. Liquor stores
Your local liquor store receives regular shipments of wine, beer and other spirits that arrive in cardboard boxes and storage cartons. Store personnel often discard storage boxes after beverages are removed and placed on store shelves. Simply ask the store manager if you can have any boxes that they are planning to discard.
5. Facebook community groups
Facebook is full of community groups that exist to help local residents. Simply post your need for free boxes to see if anyone has any unwanted boxes available.
6. Fast food restaurants
With regular deliveries of food, napkins, cups, straws and other products, fast food restaurants often have a hefty excess of storage boxes. In many cases, empty boxes are discarded in the restaurant's dumpster, which should be easy to access at all hours.
7. Office supply stores
Like grocery stores and liquor stores, office supply stores receive regular deliveries of new products and inventory. Ask the store manager if you can have any discarded boxes for your move.
8. Recycling Centers
Visit your local recycling center to inquire about the availability of unwanted boxes. In many cases, boxes may be folded or broken down, but they can be easily restored with some packaging tape.
9. Local colleges and universities
College students are often moving possessions and school supplies into university dormitories and apartments. Additionally, the campus bookstore often discards boxes following the delivery of new textbooks and school supplies. For these reasons, campus dumpsters and recycling centers are excellent sources for free boxes.
10. Large office buildings
Office buildings receive an ongoing shipment of packages on a daily basis. In most cases, the boxes that house delivered items are discarded in the dumpster. Ask to speak with the building facilities manager to see if you can have any discarded boxes for your move.
Please contact us if you would like to learn more ways to save money during your move to San Diego. Our team of relocation experts has the resources and tips to help you minimize costs and make your move to San Diego as pleasant as possible. CLICK HERE FOR A FREE MOVING ESTIMATE.