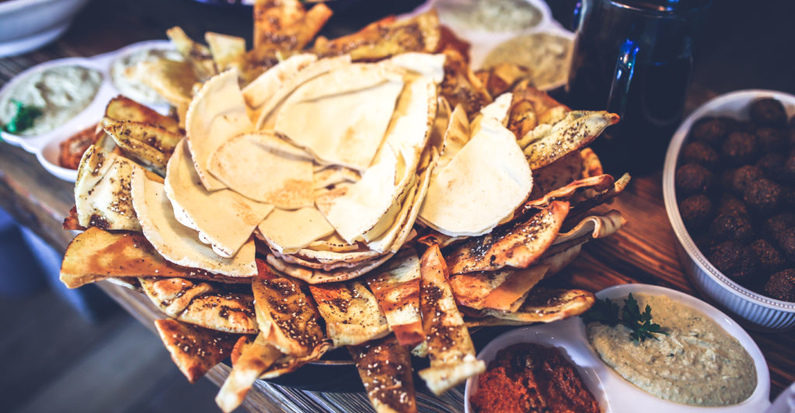 The moving process is like DNA: no two moves are exactly alike. Some moves are quick and easy while others can drag on for days. Regardless of the nature of your move, you should remember to treat your professional movers with courtesy. While this may seem easy, some tricky questions can arise. For instance, should you tip your movers? And what about food? Should you feed professional movers? Before you put that batch of brownies in the oven, you should consider the six recommendations below.
1) Ask the moving company in advance if you can provide drinks or food to movers.
Some professional moving companies have policies that discourage their movers from accepting food or beverages from customers. Contact your professional moving team prior to your scheduled move if you are worried about the appropriateness of offering food to your movers. If you receive the green light to offer food or beverages, remember to ask your movers if any of them have any food allergies.
2) Consider offering food to movers if the moving process will take more than a few hours.
When deciding whether to offer food to your movers, a good rule of thumb is to consider the estimated amount of time that the moving process is expected to take. If the moving process is projected to take longer than three or four hours, your movers will begin to get hungry and their performance may be impeded. Another good rule of thumb is to offer your movers food when you decide to eat a meal.
3) Offering food or snacks to movers may actually shorten the duration of your move.
One of the advantages of offering food to professional movers is the ability to save time. If your movers do not bring their own food, they will have to leave the moving site and drive to a restaurant or store to purchase food. If you live in a rural area or a high traffic area, this process can eat up valuable time. By having food on hand for your movers, they can eat onsite and immediately return to their duties.
4) Food is often appreciated by movers and it may have a positive effect on their attitude and efficiency.
Another key benefit of offering food to professional movers is the positive impact that you may have on their mood and outlook. Even if your movers decline your offer for food, they will likely appreciate your generosity. Good food choices to offer include pizza, sandwiches, bananas, and fresh fruits.
5) Remember the importance of cold water and fluids – especially as the temperatures begin to rise.
Most professional movers will have a cooler with beverages on their truck. However, as the mercury begins to rise, movers almost always appreciate offers for cold beverages. Below are some good choices to offer:
Bottled water
Sports drinks
Juices
6) Avoid offering alcoholic beverages to professional movers.
While it may be tempting to offer movers a cold beer on a hot day, you should refrain from providing alcohol to movers. Consuming alcohol on a hot day can lead to dehydration, headaches, nausea, cramps and even injury. Moreover, alcohol consumption can impact a mover's ability to drive a moving truck and safely handle the transfer of your belongings to your new home. When it comes to offering drinks to your movers, it is best to stick to non-alcoholic beverages.
Please contact us if you would like to learn how to make your moving process as smooth and efficient as possible. Our relocation specialists have the experience to help your move in a safe and productive fashion. We look forward to hearing from you! CLICK HERE for a Free Estimate from Route 66 Moving.