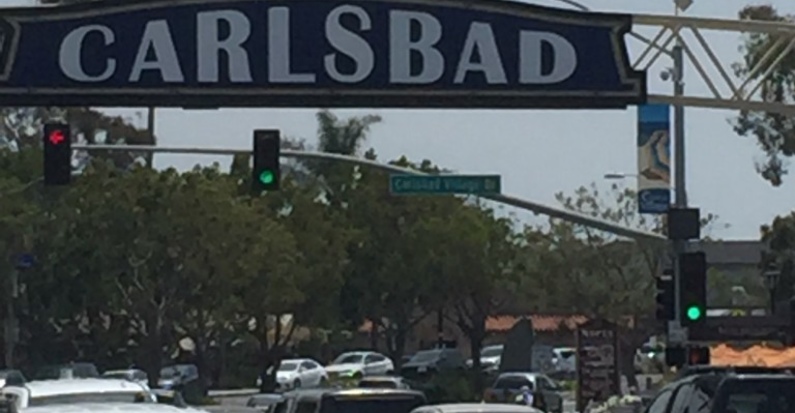 Sometimes the feelings of dread associated with an upcoming move can be worse than the actual moving process itself. Moving-related anxiety is often heightened further when a moving date is scheduled to occur during the heat of the San Diego summer. Below are ten summer moving tips that can help you beat the San Diego heat and tackle your moving process with ease.
1. Enlist the help of a moving company as soon as possible. This is the first and most important step that you should take to ensure that your moving process occurs on schedule as planned. When evaluating moving companies, be sure to choose an experienced company that is properly licensed and insured.
2. Host a yard sale to weed out unnecessary possessions. The best time to eliminate old or unwanted items is prior to your move. In addition to reducing your load of items to transport, you will save valuable time during the packing and unpacking process.
3. If possible, schedule your moving date on a weekday. It can be difficult and costly to secure the help of professional movers on a weekend. If at all possible, you should schedule your move to occur during the middle of the week when competition for moving support is lower.
4. Avoid scheduling your move on the first day of the month. Because the first day of the month is the day that most people choose as their moving date, it can be more challenging to find a moving company. Ideally, you should try to schedule your move for the middle of the month if at all possible.
5. Secure care for your children and pets well in advance of your move. The moving process can traumatic for children and pets. Additionally, there is an increased risk for injury for children and pets when large vehicles, lifts and moving equipment are present. The best way to protect children and pets from harm is to arrange for off-site care to be provided by a trusted caregiver.
6. Ensure that you have a plentiful supply of water and fans. While this step may seem basic, it is sometimes easy to overlook basic needs when carrying out a large-scale project like a move. Each moving vehicle should be equipped with an ice-filled cooler and plenty of rehydrating beverages.
7. Consider traffic patterns and map out your moving route well in advance. Failure to take this step can result in unpleasant delays and added costs for you and your movers. Ideally, you should check traffic patterns on a regular basis up until the date of your move and one final time on the morning of your move.
8. Plan your parking strategy before you move. Depending upon the location of your new home or office, you and your movers may face parking challenges. If possible, visit your destination in advance and outline a parking strategy. Then, on the morning of your move, enlist the help of a friend to confirm that the parking space is reserved for your movers.
9. Do not forget to properly transport refrigerated items. If you wish to transport any of your food to your new home, you should make sure that perishable items are properly packed in coolers and airtight storage containers.
10. Choose a full-service moving company that can assist with packing and unpacking. This step can be instrumental in the elimination of hassles during your moving process. Additionally, seasoned moving professionals have the experience and packing materials required to help protect your valuables from damage during the moving process.
For more Route 66 Moving tips on keeping cool during your move to San Diego, please contact us. We look forward to making your moving process as smooth and pleasant as possible. You can CLICK HERE for a FREE Estimate.