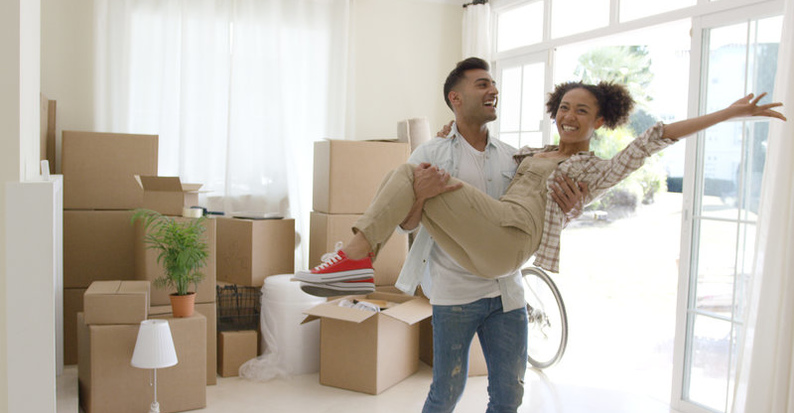 According to a recent study, 61% of people stated moving home was more stressful than a divorce, relationship breakdown or a new job.
However, it really does not have to be.
You might not think "fun" and "unpacking" are two words that go together, but they can with a little strategy.
While moving home is believed to be one of the most stressful activities you can undertake, there is no reason why you cannot have a little fun when unpacking.
We are therefore providing some helpful tips to make unpacking fun.
Plan Ahead
Unpacking can easily become a frustrating process if you fail to plan ahead.
If you want to make unpacking a little easier when moving into a new home, you must consider the process during the packing stage.
For example, you should pack boxes by the room, so you do not have to move about to different rooms to unpack.
We also recommend colour coordinating the boxes. For example, you could use a red marker for the kitchen, blue for the bedroom and green for the bathroom, etc.
You could also use the markets to draw symbols onto the boxes, which could make it easier to identify what box is for what room.
What's more, you can consider taping a copy of the symbols on the doors of your new home, so the moving crew will know where to place the corresponding box.
Draw a Floor Plan
It is easy to become flustered during the unpacking process, as the professional movers will not know where to place the furniture.
As you are paying the movers by the hour, it might be a wise idea to draw a floor plan, which indicates the furniture that belongs to each room.
It doesn't have to be a work of art, but a simple sketch for each professional removal man/woman will make the unpacking process a lot simpler.
So, you can leave the movers to bring in the heavy furniture, whilst you start unpacking the boxes and setting up your new home.
Move Your Clothes in Their Furniture
Don't pull your clothes out of a dresser or wardrobe to pack into boxes.
It might be easier to just leave the clothing where it is, so you can transport them along with the furniture.
This means you will have less to unpack and can easily reach the clothing you need.
Pack an Overnight Bag
Unpacking can often take time, especially if you have many belongings.
You should, therefore, consider packing an overnight bag, so you have immediate access to any clothing, pyjamas and toiletries on the first night.
This means you will not have to search your way through endless boxes to find the items you need.
If you are moving in with your partner and/or children, you should also pack a bag for each of them, so you can all settle into the new home with ease.
Also, don't forget to pack a first aid kit, because it can be easy to cut a finger or hurt yourself when transporting heavy objects from A to B.
Bring Some First Night Supplies
Unpacking can be an exciting time, as you will be embracing a new stage in your life.
Whether you are moving in alone, with your partner or as a family, you should view the unpacking process as a celebration.
So, pack some first night supplies that allow you to enjoy your first night in your new home.
For example, you could bring a bottle of champagne to toast to a new chapter in your lives, as well as some yummy treats for the kids to enjoy.
Also, as you will be so busy throughout the day, you could always treat yourself or the family to take-out, as you might be too tired to cook a meal on the first night.
With first night treats in the bag, it will give you something to look forward to during the packing process.
View it as a reward for all your hard work.
Make It a Game
Children can become easily bored during the unpacking process.
They might not know what to do or where to stand, but you can guarantee they will want to help.
You can make unpacking fun by making it a game.
For instance, you could challenge the little ones to a race to see who can unpack the boxes the fastest - without breaking anything!
If that doesn't work, you could always give the children some bubble wrap to pop to occupy their mind and time.
Play the Music that Makes You Smile
Moving home really can be fun if you allow it to be.
So, make unpacking fun and play some upbeat music that will have you dancing and singing as bring in the boxes.
You could play music on your phone, via iPod speakers or by simply cranking up the radio.
To really make it a special experience, you could create an unpacking playlist that has songs for all the family to enjoy.
Don't forget to incorporate the songs that have been scientifically proven to make you happy.
Don't Forget to Reward Yourself
Unpacking boxes might sometimes feel like a never-ending story.
However, instead of viewing it as an uphill battle, you should reward yourself.
So, treat yourself to a drink or a snack break after working your way through five or so boxes.
Make Unpacking Fun with a Checklist
Organization is key when moving home, as it can simplify the unpacking process.
So, if you want to make unpacking fun and remove the stress from the experience, we recommend creating a checklist.
This will allow you to set priorities when moving in, so you know exactly what you need to do from the moment you step inside your new property.
You will feel great as you work your way down the list, ticking off each completed task.
Have you got any fun moving tips you would like to share?
Please feel free to leave a comment below with your helpful advice.
We would love to learn more about your unpacking experience.