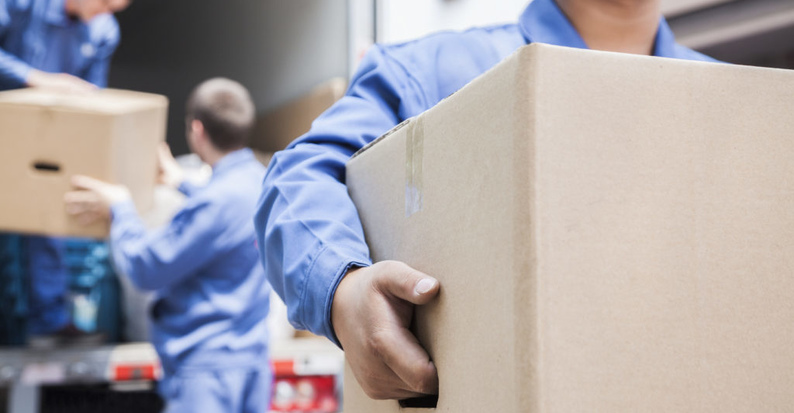 Transporting your valuables from your old home to your new home is only one component of the moving process. Most people begin to realize that there is much more to the moving process when they begin trying to pack all of their valuables to be transported. They often lack the proper boxes, cartons, packing materials or skill to properly secure their items for moving. In other cases, people find that they have too much furniture to fit in their new home. Fortunately, there are moving companies that services such as packing, unpacking, hauling, and storage. Below are eight services that good San Diego movers offer as add-on services.
1) Professional packing services.
The safe arrival of your valuables often hinges upon how securely they have been packed. The best path to safe packing is to enlist the help of professional movers. The top movers in San Diego will typically offer packing as an add-on service. They will have the boxes, crates, blankets and packing material required to ensure that your valuables are properly packed for safe transportation.
2) Storage services.
Sometimes when people relocate to a new home they discover that they do not have enough space in their new home to accommodate all of their belongings. The need for a secure storage solution typically arises in the following cases:
You have decided to downsize and there is not sufficient space in your new home for all of your possessions
Portions of your new home

are being renovated

and you need to store belongings for affected rooms
You have set some items aside to sell during the moving process
3) Supply of boxes and packing cartons.
If you are confident in your packing skills but lack the supplies to pack your belongings, good movers in San Diego will be able to provide boxes, cartons, and other packing materials. Simply let them know the number of boxes and approximate size needed in advance.
4) Unpacking services.
Unpacking crates, boxes, and cartons is best handled by a trained moving expert. Trained movers have the tools and skill to unload and unpack your valuables safely and efficiently.
5) Furniture positioning.
The best moving companies in San Diego will go beyond unpacking your valuables. They will offer to position your furniture and belongings when they are moved into your home and unpacked. Simply indicate where you would like your items to be placed for movers to provide this add-on service.
6) Hauling.
If you have unwanted furniture or other items that are in good physical condition, some movers in San Diego will haul your items away at no additional cost. There are usually some conditions that apply to this add-on service, including the following:
Examples of items that

can be

hauled include tables, chairs, desks, and trunks
Items

should be

in good or excellent condition
There

may be

a charge for hauling certain items such as large cabinets and TVs
Machinery, construction debris, heavy equipment, pianos, and flammable items are typically not hauled
7) Removal of packing material.
Once all of your valuables are inside your home and unpacked, you will likely have a mountain of packing debris cluttering your home. Movers will often remove your debris as an add-on service upon request, allowing you to focus on settling into your new home.
8) Junk removal.
People often use the moving process as a time to part with old or unwanted items. While some moving companies may bristle at the idea of serving as a junk removal provider, good San Diego moving experts will offer junk removal as a service to their clients.
When evaluating movers in San Diego, be sure to look for an insured moving company that offers add-ons such as packing, unpacking, junk removal, and storage services. Please contact Route 66 moving for more information on full-service moving services. We look forward to hearing from you! CLICK HERE for a Free Estimate.