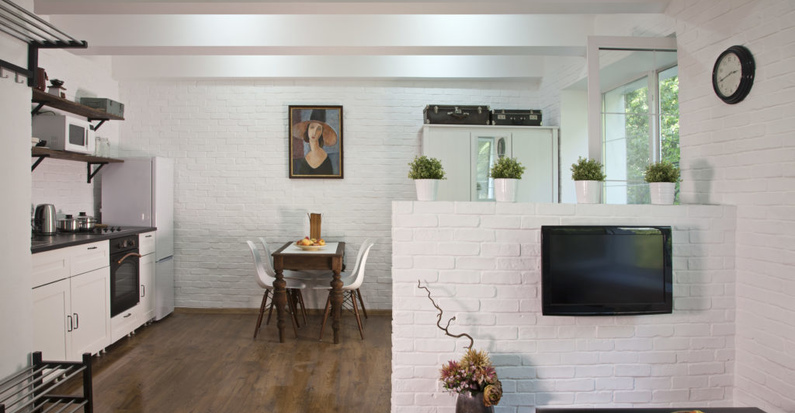 Preparing a house to sell isn't cheap, but it doesn't have to cost a fortune. We did a little research to help you out, here are eight money-saving tips for staging your San Diego home.
Pack personal items: It's important to keep personal belongings hidden away from view. Present your house in a way potential buyers can picture it as their own space. Pictures are a big concern. Family photos create distractions for potential buyers.
No clutter: Clearing out clutter in your house is another way to make your home model ready. Just like with personal items, buyers have a hard time visualizing the house as their own in a cluttered space. Packing away anything you don't use or need on a daily basis is a fast and cheap way to prepare your home for staging.
Cleaner is better: Over looking dirt and mildew in bathrooms is a huge mistake when trying to sell your house. HGTV provides cleaning tips, like how to remove mildew. Mix one-part bleach and one-part water in a spray bottle and cover mildew with the solution. Wipe the area clean and add a fresh coat of paint to walls for a like-new look. Don't stop there. Showing a dirty house is a great way to scare away buyers. Make sure your home is as neat and clean as possible.
What's that smell?: You become less sensitive to certain odors, like pets and smoke, after living with them for a while. It's not a bad idea to ask a friend to take a stroll through your home to help identify any odors you may no longer be aware of. Address these odors before they send buyers running. Sometimes a deep cleaning, opening a few windows and possibly shampooing carpets is all it takes to remove foul smells.
Tile: Old, out-dated tile kills your house's appeal. Replacing it is expensive, but painting isn't. You can paint almost any ceramic tile, as long as the intended areas aren't repeatedly exposed to water. According to Steve Revnew, Director of Marketing and Product Development at Sherwin-Williams, you should avoid refinishing tile in high traffic areas or rooms that get a lot of moisture, like kitchens and bathrooms. He suggests painting floors in spaces like laundry rooms and mud rooms instead.
View other houses: If you've had your house staged for a while and still have no offers, it never hurts to see what others are doing. Check out local homes for sale for ideas. Maybe they have a unique way of arranging furniture to really catch a buyer's eye. You might even notice something you don't like. Either way you can use the information to make improvements to your house.
Go steel, or fake it: Buyers love stainless steel appliances. If your home doesn't have any, you have wallet-friendly options. There are a few choices to create the stainless steel look, without buying all new appliances. You can resurface appliances with stainless steel panels, coat them with stainless steel paint or use stainless steel peel-and-stick film. Prices vary depending on which method you use, but all cost significantly less than replacing appliances all together.
Curb appeal: Make sure the outside of your house looks just as good as the inside. After all, buyers see the outside first. An overgrown lawn and cluttered driveway create a poor first impression. Mow lawns, clean windows and pull out weeds. Rentable pressure washers are great for cleaning up exterior walls, driveways and patios.
We hope this helps ease some of the stress involved in selling your house. Check back again for other great tips. Thanks for reading. Route 66 Moving provides Free Estimates, please Click Here or Call us.