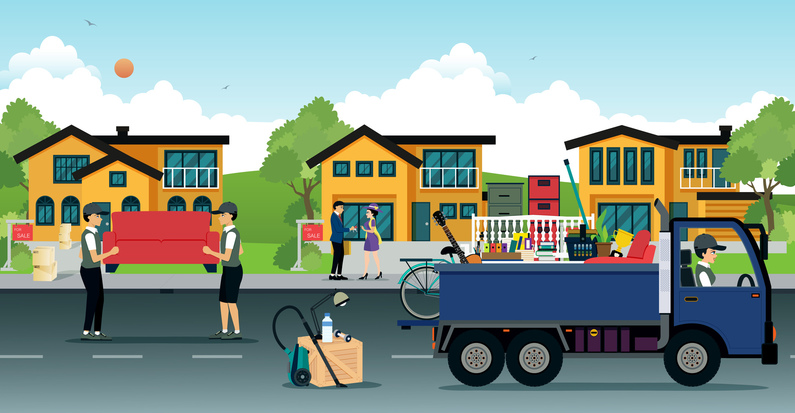 Moving is a stressful experience.
Not only do you need to pack up everything you own. You also need to find a trustworthy moving company to transport it to your new destination. Then, you need to unpack it once you've arrived. 
With so many things to think about, you need a reliable moving company that can get the job done. Read on to learn about the best San Diego moving companies.
Moving? Check Out These San Diego Moving Companies
The average American will move 11.4 times in their lifetime. That's a lot of packing and unpacking.
When you're moving house, you may find that you feel anxious or stressed. The best way to deal with this is to find moving company that will treat your belongings like their own.
There are so many San Diego moving companies to choose from. It can be hard to decide which one is the best for your move. 
Here are 5 of the best moving companies around:
1. Route 66 Moving
We believe that we offer the best moving service you'll find in San Diego. Our experienced team knows how to make your move as quick and easy as possible -- while ensuring your valuables are always protected.
We're known for our work ethic, and our customer testimonials show how valuable we are to the San Diego community. Our reputation speaks for itself. We'd love to help you with your next move. 
2. Rapid Moving Company
Rapid Moving Company is available 7 days a week for your moving needs. They show up on time and work hard. They'll go out of their way to make your move a pleasant experience. 
With more than a decade of experience, Rapid Moving Company service the San Diego area. They can also help with moves in Las Vegas, San Francisco, Los Angeles, and more.
3. CalState Moving
From the time you set up your appointment until the time you wave goodbye, CalState will ensure that you have an efficient experience.
They'll give you a courtesy call to let you know they're on the way.
They will also wrap any furniture necessary to prevent scratching. This team completes more than 1,000 moves each month, making them highly experienced and professional.
4. LaJolla Moving Company
If you live in LaJolla or the surrounding area, LaJolla moving company is a good option.
These guys have a wide range of packages and rates for different budgets.
Whether you're moving across the hall or across town, this moving company offers both residential and commercial rates. They also offer packing services, coupons, and more. 
5. Impala Local & Long Distance Moving Company
Impala offers both local and long distance moves. It has more than 400 employees and 100 trucks. You can easily get a quote online before enjoying exceptional service.
The team is fully screened and vetted. This will help ensure that your belongings arrive in the same condition they left. 
As you can see, there are many San Diego moving companies to choose from.
If you're looking for a reliable, cost-efficient moving company, get in touch today so we can help you plan your next move.