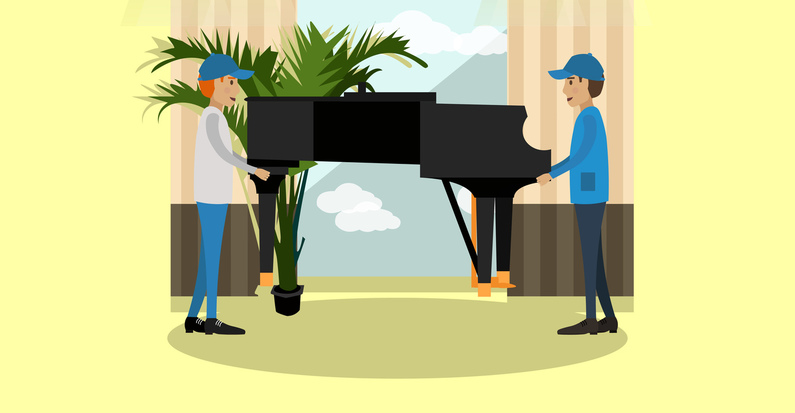 Hiring the right moving company will determine how smoothly your transition into a new home goes. Picking the right local moving company in San Diego is essential to protecting your property. 
Picking the wrong movers could come with a whole host of problems, from your things not getting to their destination in a timely manner, broken items, or even falling victim to scammers.
By asking the right questions, you can avoid many of these problems. Here are five questions you should ask a local moving company in San Diego before hiring them. 
1.) Can I Get Everything In Writing?
Whenever you hire a local moving company in San Diego, you will want to confirm the price, the timing of the move, and additional costs that might come up in writing. If a company isn't willing to do this, you should look at them with suspicion. 
Having a contract can help to avoid confusion between both parties and will take away the possibility of one party misrepresenting what was promised.
Having a contract protects both sides. If one side doesn't want this protection, it is a sign that they might not have good intentions. 
2.) Are You Properly Licensed and Insured? 
If a local moving company in San Diego is fully licensed, it means that they meet California's standards for moving your property. It is the state telling consumers that they have verified the legitimacy of the company you are about to hire. 
Insurance not only protects the movers but you as well. Most scam companies aren't concerned about getting licensed because they don't plan on ever using it.
Why would you put your belongings into the hands of someone that doesn't take the time to get insurance? 
Many people and companies will say that they have these things, hoping that you won't ask to see them. Make sure you ask. Any company not willing to show you their documentation isn't worth your business. 
3.) Can They Show You Reviews? 
Another sign of legitimacy is online reviews. Yelp, Google, and other review sites are a great place to check out the people you are about to hire. This shows that they have completed numerous jobs and aren't a fly by night scam. 
It also allows you to see how they handled other people's moves. Did they deliver what was promised? Is there an overabundance of broken item reviews? Do they respond to negative reviews to try to fix the problem?
It's the same premise as above. Transparency is key. All companies will have some bad reviews, but the majority should be good, and they should be more than willing to show you. If not, walk away. 
4.) Are There Any Restrictions On What You Will Transport?
Some companies have items that they don't want to transfer, either for personal reasons or due to local regulations. Find out what these items are in advance so that you can make other arrangements for these things.
5.) Ask Your Local Moving Company In San Diego About Their Hiring Practices
This might seem like it's a strange question, but it's not. You are allowing people that you do not know to come to your home and pack your belongings in a truck. Any question you have is fair game. 
Make sure that the company you are hiring does background checks and doesn't just hire people off the street. Anybody can go to the Home Depot and pick up day laborers. You aren't paying for that. 
You're paying for a professional staff to move your items with the same amount of care they would move their personal belongings with. Make sure you are confident that your moving company hires with this in mind. 
We Love Answering Your Questions
Here at Route 66 Moving, we love hearing from potential customers. We believe in being as transparent as possible with our pricing and reviews and have helped thousands in California move to their new home. 
Please contact us and ask us anything! We believe that our customer service sets us apart and would love to earn your business.