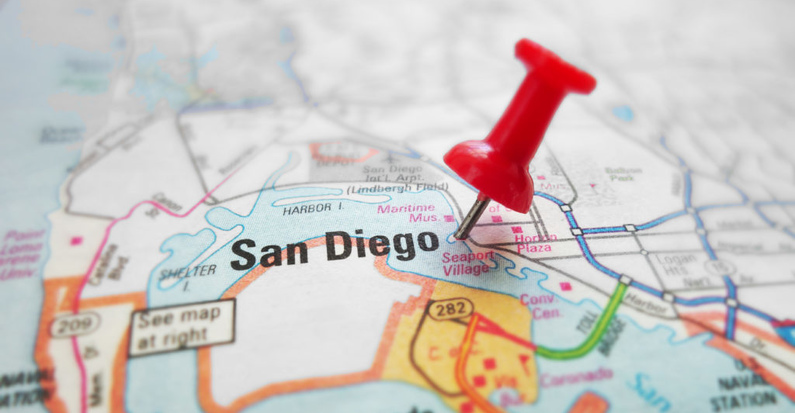 Many people spend so much time and effort planning the logistical elements of the moving process that they overlook the importance of moving etiquette. This mistake can harm your ability to establish a good rapport with people in your neighborhood. Below are 10 etiquette tips to help you move into a new neighborhood and start off on the right foot with your new neighbors.
1) Introduce yourself to neighbors in advance of your move.
Let them know if you have confirmed your official move-in date so they will know to expect additional vehicles, traffic, and people around your property. Ask them if they have any parking tips or other suggestions that will help make your move to the neighborhood a smooth one.
2) Do not encroach upon your new neighbors' property.
When you officially move into your new home, you will likely be accompanied by a fleet of moving trucks and lots of helping hands. Make sure that you remind those who are involved with your move to follow these steps:
Do not park in the driveway of another home
Do not block fire hydrants or driveways
Do not walk across anyone else's property
3) Secure care for pets and small children in advance of your move.
The typical moving process usually involves large vehicles, heavy furniture and potentially harmful tools. Trying to focus on the moving process while keeping an eye on small children and pets can prove to be challenging. The best solution to this challenge is to schedule care for pets and children well in advance of your move.
4) Arrange parking for moving vehicles well in advance of your move.
Parking may come at a premium depending upon where you choose to move. If possible, map out your parking strategy several weeks before you move to ensure that you have sufficient parking for moving vehicles.
5) Provide clear instructions to any professional movers you have hired.
While moving specialists often receive at least some general etiquette training, it is up to the homeowner to provide specific instructions regarding your preferred moving hours and parking guidelines. Make sure your moving team receives these details well in advance of your moving date.
6) Clean up any debris or trash produced during your move.
You will not get off on the right foot with your neighbors if your yard is full of trash, packing material and debris from the moving process. Here are some measures that will delight your neighbors and illustrate your commitment to neatly maintaining your property:
Do not let any loose debris blow onto your neighbors' property
If you have a dumpster on your property, make sure that it is removed as soon as all debris is collected
Store or recycle any excess packing materials
7) Express genuine thanks to neighbors who offer to help.
Your new neighbors may express curiosity about you and a desire to help you get settled into your new home. Whether or not you decide to accept their offers, be sure to express your sincere gratitude for their courtesy.
8) If possible, try to schedule your move between 9:00 a.m. and 3:00 p.m.
This strategy helps you avoid periods of heavy work-related traffic to and from your neighborhood. Additionally, it will likely be easier for you to secure parking during these hours.
When it comes to your arrival in your new neighborhood, some of your new neighbors may be curious, suspicious, or downright nosy. You need to be prepared to respond to new neighbors who may welcome you with cookies, drinks, or an invitation to get together. Do not be afraid to politely decline an invitation or accept a rain check. However, you should realize that your response to these invitations will set the tone for your ongoing relationships with your neighbors.
10) Seek the advice of a relocation expert.
We invite you to contact us for more etiquette tips to help you get off on the right foot with your new neighbors. Our professional moving specialists look forward to helping you make sure that you adjust well to your new neighborhood after your long distance move! Click Here for a Free No Hassle Estimate.