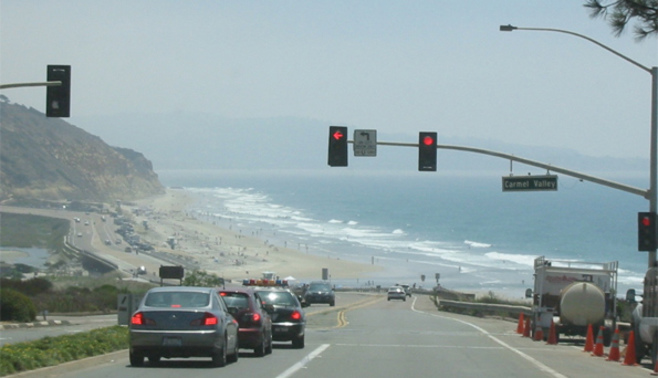 1. Perfect Weather Condition– The place is always at 70 degrees, and the outer parts may reach nearly 80 but mostly awesome year round.
2. Lots of Churches– Home to some great churches like The Rock Church in Liberty Station with multiple services on Sunday.
3. The Beer San Diego is considered the craft beer capital of the world. Experience a unique blend of amazing food and craft beer almost anywhere you go.
4. Fish Tacos- All your local favorite fish tacos are available near the beach. Our favorite for tacos and to watch the seals sits right on the fishing docks on Shelter Island is Mitch's Seafood
5. Rent A Big House– The place has are inexpensive, and you can enjoy the city experience for less.
6. The Beer Festival– International Festival of Beer in June crowns the best in show and enjoy the festival with your friends. Check it out at www.sandiegobeerfestival.com
7. Spend Time On Beaches– Watch the sun shine and enjoy your slice of heaven at the various beaches i.e. Pacific Beach, Ocean Beach, Sunset Cliffs and much more. While in Ocean Beach visit James Gang Printing and buy a cap or shirt with the official seagull design of the city.
8. Biking– The beaches are not only famous for hip culture and people, but you can rent bikes and cruise the beach towns.
9. The Exciting Zoo– Visit the most famous city-owned zoo where you can see Pandas and exotic wildlife of plants and animals. www.zoo.sandiegozoo.org
10. Whale Watching– Boat to the sea to see local dolphins and catch the largest whales during the summer months.
11. Hunting Secret Bars– There are some fantastic drinking holes in the city and finding those gems or even doing a team building event would be fun.
12. La Jolla Cove– A charming stretch of crystal clear water and wildlife preserve with warm sand will make you wonder why your not calling Route 66 Moving to pack your things and move to San Diego.
13. Tide Pools– Children beach and kayak tours in the sea caves will be a great option down at Cabrillo tide pools.
14. Schooling– San Diego is a great place for studies and raising your children with some of best schools in the country.
15. Casual Dressing– San Diego has more casual, dressing like wearing flip flops and sun dresses than any other city in the US.
16. Great People Watching– The people are so warm, and you can enjoy some people watching and make new friends and enjoy some time at the beach. Our favorite people watching spot is at Mission Beach's famous boardwalk.
17. San Diego is Burger Heaven– Some of the best burgers can be found right on the beach, go to Hodads in Ocean Beach.
18. Lots Unique Book Stores– Spend hour in the bookstores with a coffee shop attached all over the place.
19. The Padres– Watching the baseball games in Petco park in the mild weather condition is such an excellent feeling.
20. Balboa Park- Largest urban green park which is magical too and it has museums, gardens, and zoo to enjoy whole the weekends. They will soon have free Wifi throughout the entire park.
21. Heaven For Kids– is really the best entertaining place for kids with numerous museums, Sea World, San Diego Zoo, various beaches and more.
22. Coronado Island- You can visit all the townhouses and historical hotels and pristine beaches.
23. Seal Watching– Seals love our coastline and are always popping out of the water or sunbathing near the boats.
24. Green Juice or Smoothie Bars– The best place to get your greens without waiting.
25. Stay Healthy– There are hundreds of gyms, outdoor parks and places to exercise or jog to stay fit, we even have lots Beach dog parks to exercise your four-legged pets.
26. Learn Marital Arts– If you are hungry to learn martial arts such as Karate, Kung Fu, Jujitsu or MMA then this is the perfect place.
27. Horse Racing– You can enjoy your time at the horse races in Del Mar near to the ocean.
28. Mindblowing Flower Gardens– Glorious and impressive  in Carlsbad ranch will make you love the flower blossoms.
29. Torry Pines- Entering near the beach and climbing to the top is a great fun in this natural reserve.
30. Alive December Nights– Enjoy the two days of every year end and new year with Balboa Park with fantastic holiday celebrations.
31. Old Town- Enjoy Mexican food and learn Californian history and much more in the great place.
32. Green Market– You can find farmer markets nearly every Wednesday and buy all the vegetables and goodies you want.
33. North Park– It has hipster neighborhood and more ethnically diverse for cute homes, art galleries and food.
34. Tijuana– It is just 20 minutes from downtown San Diego, stroll in the happiest place of the world while grabbing a few tacos.
35. The Mexican food- Enjoy the life changing /waist expanding Mexican food and you will die for them.
36. California Burrito– Amazing carne asada plus fries where the dreams and bigger shirt sizes are entirely made of.
37. Freedom– You can wear flip flops all the time and roam around the city anytime, yes we love our flip flops.
38. Gaslamp Quarter– The best playground to spend hours on weekends, a bar on every 20 feet and if you go late enough the freaks come out and the people watching excitement starts.
39. Horton Plaza– It obviously looks like the page took right out of a book of Dr. Seuss. You will get lost in parking, remember where you parked!
40. Baseball Town– If you are a baseball fan, the best place to enjoy the play is Petco Park or your local high school.
41. DECO Bike– The bike share program that has 1800 bikes with up with 180 bike stations all over the city.
42. The Smart City– San Diego is called as a smart city by national geographic. We are smart because we drink craft and sit on the beach all day.
43. Free Balboa Park Wi-Fi– The Park will soon have free wi-fi all over the city say about 250 acres.
44. Scientific Place– We even have researchers here trying to figure out how to send vaccines in an email, go figure they probably wear flip flops and drink craft beer all day.
45. Easy to visit Mexico- You can freely visit your south neighbors anytime without restrictions, but it is still Mexico, and they don't like folks with flip flops.
46. Floating Ship Museum– Another great place to enjoy the time in floating ship and forget all your worries. Well yes and no you still have to but a ticket.
47. Art Entertainment– Local nonprofit organization conducts free musical events year round.
48. Attractive- The competitive place with young adults with college degrees in the region has been observed. That why we do all that people watching.
49. Mega Region– The Cali Baja Bi-National Mega-Region is a globally unique with access from the largest concentration of people on the border between San Diego and Baja.
50. Research Projects– Researchers at San Diego State University and the University of California Davis spent a portion of a $325,000 National Science Foundation grant to construct a robot squirrel to answer the question of why rattlesnakes rarely attack squirrels that wag their tails.
51. Urban Parks– Lots of urban parks with amazing flowers and veggies and is the newest way to create an outdoor food and entertainment spots. Check out the Quartyard in downtown San Diego.
52. Kiteboarding– Enjoy the events and get wonder in highest riding experience. Yes, we have a sport called Kiteboarding, enough said.
53. Book Club– We have the biggest number of book clubs and to fry your brain.
54. Mariachi Group– Entertaining female mariachi group will make you feel the music and mesmerize with them.
55. Urban Farming– Farming in your concrete backyard will soon be legal in Encinitas and enjoy urban gardens and farmer markets everywhere.
56. Life Sciences– The life science companies bring jobs, and it will keep growing in future.
57. Stay Protected– With some yoga and boxing schools always be protected and healthy. Yes, we said Yoga, we said Downward Dog can't be a defensive move?
58. Bio-Diversity– The highest concentration of different species and you will enjoy with curiosity.
59. Wineries– Temecula has over 20 wineries to visit just 20 minutes from San Diego.
60. San Diego- offers all of the cultural amenities; it is the 8th most populous in the U.S., and it feels like you live in a small town.
61. Jobs– No matter what your skills level is, you can find a job in San Diego. If you need an entry-level job to work your way up, we have a large tourism industry, and if you happen to be a rocket scientist, you will find most of them working here in San Diego.
62. Enjoyable Weather– Your body will never get heated and be cool always with perfect year-round weather conditions.
63. Coastline– The biggest 70 miles of coastline with amazing species on water and outside.
64. Mission Bay– Swim, surf and paddleboard on the bay and enjoy the night in best resorts around there. Even start a Bonfire with your friends.
65. Park System– San Diego is rated near the top of all cities for best parks that are within a 10-minute walk of your home or hotel.
66. Coffee Cuppings– Analyze the aroma and feel the taste and enjoy your time there with your lovely partner. Yes, I said Coffee Cupping, we do have fantastic coffee, just check out Cafe Motto in National City.
Do we need to give another 66 reasons to pick up the phone and call Route 66, the best San Diego mover in California, click here for a FREE estimate.