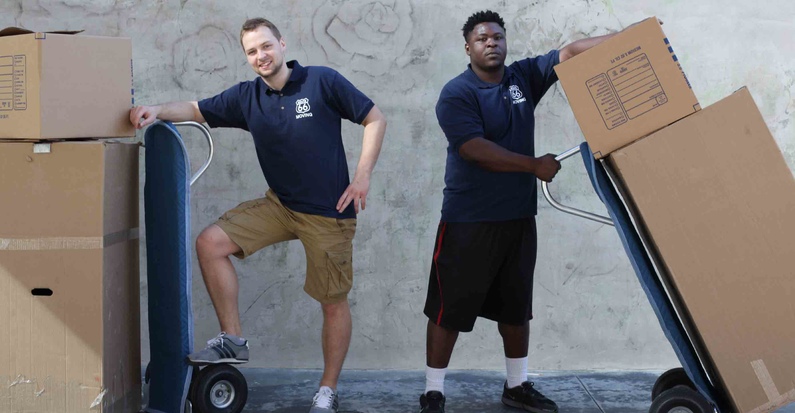 Avoid Injuring Yourself
First of all, you have to think about the potential of injuring yourself while moving your belongings. Packing up your boxes might not seem like a big deal, but moving heavy boxes and big appliances can put a significant strain on your body. This is especially true if you have existing injuries or health issues.
Professional movers have the right equipment to make moving easier and safer. Plus, they work in teams to handle this type of job. It's a good way to protect yourself from getting hurt since the last thing that you want to do is get injured on the way to your new home.
Protect Your Belongings
If you aren't sure of what you are doing, there is a chance that you can pack your items improperly. This can result in things getting broken or otherwise damaged. A good moving company knows the right steps to packing items to keep them safe during transport. Plus, a professional mover should have insurance in place, so if something of yours does get damaged during the move, the moving company should replace it for you, free of charge. Obviously, some things simply aren't replaceable, but movers are often less likely to damage items, too. Plus, it can at least provide peace of mind to know that someone else will cover the cost if something gets damaged during the moving process.
Save Time
Moving is a big, time-consuming job. Chances are good that you still have to work before, during and after your move, which can make your schedule even tighter when you also have to worry about packing and moving everything that you own. Plus, doing it yourself can take a whole lot longer than it has to.
When you hire a professional moving company, you can ensure that the job gets done as quickly as possible. Plus, you can save a lot of time since you won't have to worry about being there to handle every aspect of the move. Instead, you can focus on working and adjusting to your move while letting a professional team take care of the hard work for you.
Save Money
One thing that might be holding you back from hiring a moving company is the cost. You might be under the impression that it is expensive to do so, but this is not always the case. In fact, in many situations, you can save money by hiring a moving company rather than doing it yourself.
If you're like many people, you might have to rent a moving truck to get the job done. You may even have to take off of work and miss some of your pay, and you might be thinking about paying a few neighbors or friends to help you. Plus, you'll probably need to purchase packing and moving supplies.
All of these steps can be expensive. When you add up all of those costs, you just might find that you'll save money by hiring a professional moving crew instead.
As you can see, hiring a professional San Diego mover to help you with your upcoming big move can be far better than handling everything on your own. In fact, these are just a few of many benefits. To get a FREE estimate and hire Route 66 Moving as your professional movers please CLICK HERE.