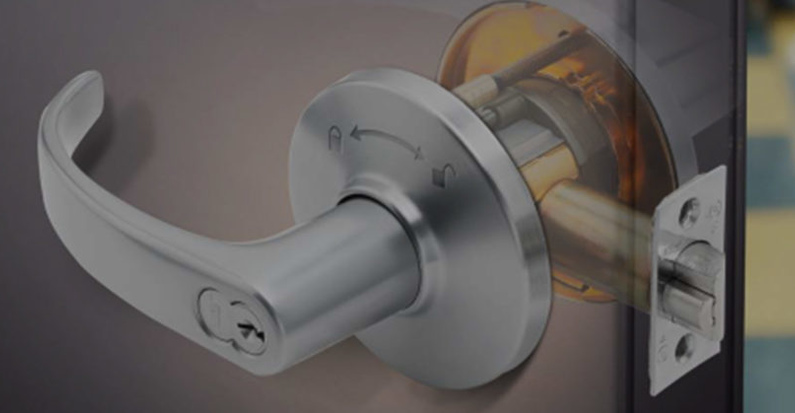 If you're recently moving to San Diego from across the nation, you've made a great choice to a beautiful city with plenty of activity.
Before you get there, though, the stress of moving your items can lead to potential troubles. One of these issues is keeping your valuables safe as you transport everything cross-country.
It doesn't stop there on potentially experiencing theft of your household items. Perhaps your new home isn't ready yet, and you have to store your items in a storage facility temporarily. Or, you may have storage units directly on your new property.
Then consider your own house doors that may not have the best locks on them for safety. The problem with all of this is many people see your house items during the moving process. It could potentially lead to someone getting ideas about plotting a robbery and making your move to San Diego one you want to forget.
Your solution is to look for better padlocks to use in various locations. Here are five quality locks to consider to keep your valuables safe during your move to San Diego.
1. A 21B Padlock on Your Moving Van
Because the moving van you use may take days to transport your furniture to California, it's essential to make sure the locks used on the truck are secure. Your best option is using a 21B padlock from Best Access Systems. It's one of the sturdiest padlocks in the industry and holds up under all forced entry attempts.
What makes BAS locks stand out from others is they let you add metal shielding to the shackle for more reinforcement. This makes the padlock almost impossible to cut if someone tries to break into the moving truck overnight.
These padlocks are good for general purposes, though it isn't the strongest padlock available on the market.
2. Using Abus Granit Padlocks
If you haven't heard of Abus Granit as a padlock brand, it's time you learned about one of the most durable locks available today. These are perfect to use on a gate outside your property if you have to briefly store some items outside.
An Abus Granit padlock stays secure, even under six tons of tensile pressure. It provides incredible endurance as well against lock pickers thanks to using internal disk detainers.
3. The Abloy PL362 Padlock
Abloy is yet another top maker of padlocks, and their PL362 padlock is pure strength personified. Built of high-strength metal, these are fairly large and expensive, though usable just about anywhere.
It's an excellent lock to use on a public storage garage door if you have to store things there for a short time. Not all public storage units provide adequate locks, and an expert thief could easily take advantage.
An Abloy PL362 has complex internal components to assure durability. Plus, it's portable, so you can use it one place temporarily and then somewhere else later.
4. Mul-T-Lock #13 C Series Padlocks
You'll discover Mul-T-Lock is just as good of a brand in locks as the ones above. Their #13 C Series in padlocks works great for outdoor sheds or other storage units you use on your own property.
The design of these locks is clever because they provide details that stump most padlock picking thieves. Some of these elements include a disk detainer, sliders, and an alpha spring. They even add an anti-drill shield on the lock's keyway, surrounded by a sturdy metal shroud.
5. The Best Lock For Your Front Door: EVVA MCS
There isn't any question EVVA MCS locks are the greatest in the industry. Bar-none, it's the best lock you can use on your new front door to keep thieves out of your San Diego home.
The "MCS" stands for Magnetic Code System, assuring you triple security thanks to one magnetic and two mechanical codings.
Almost everyone in the industry can tell you these locks are impossible to pick. While expensive, thieves definitely can't get in if you invest in these for every potential breakable door.
Visit us at Route 66 Moving to learn more about how we can help or get a FREE Moving Estimate CLICK HERE