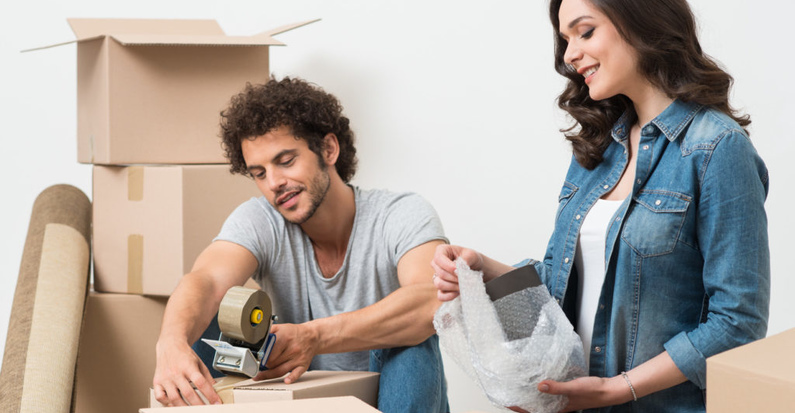 There is a way to move that won't have you pulling out your hair. As a matter of fact, if you follow these suggestions you will be able to move in a very organized manner and be able to find what you need once you get to your destination. Following are some in-depth packing tips and a checklist for moving to San Diego.
Moving is not a last-minute project. At least, moving with a minimum of stress is not a last-minute project. If you are a procrastinator, now is the time to reform. Once you know you are going to move, it is time to start preparing. The first thing to do, several months ahead of time, is to go through each room and decide what you no longer need. The fact is, life changes. People take courses, try hobbies, buy clothes, are given presents and have any number of ways whereby extra "stuff" ends up in a house. That stuff may no longer be needed.
For example, if you are moving to San Diego, do you really need to keep the snow skies? Will there be room to store them? Do you even plan on going snow skiing again? How about selling them and just renting equipment if you ever need it? Probably one reason you are moving south is to get away from the snow anyway, so make a quality choice about things you no longer need. What about the three tea kettles you have? Can you sell two? Or can you give them to a charity or to friends? Go through everything with this thought in mind. Do I really need to keep this? Of course, paper records, such as old tax returns, must be kept for a specified number of years, so be careful when it comes to important documents to not throw any away.
Another thing you need to do before the actual process of packing is to get all the packing supplies together. If you make an effort, you can probably get a lot of packing boxes for free. Retail stores tend to restock overnight. The night crew comes in around 10 o'clock. By midnight, there will probably be some empty boxes you can have for free. Just go to your local 24-hour retailer or grocer and see if you can get some. It might take more than one trip or one night's work to get what you need. Just keep looking for opportunities to increase your box selection and you will have what you need in no time. You will probably require at least 15-20 boxes each of small, medium, and large boxes. Plus, you will need a few extra boxes in order to make home-made dividers. Besides boxes, you will need markers, bubble wrap, peanuts, newspaper, and packing tape. For larger items, you will need one mattress protector for each mattress, as well as large bubble wrap to protect furniture.
You will also need a loose-leaf notebook to keep track of everything. Loose-leaf is recommended because if you have to redo a page, you simply need a new sheet of paper. You may not want to write down what is in each box, but there will be certain boxes you want to keep track of such as those things you will need the first day in your new home. By color coding the boxes and marking specifically the ones that you will need first, it prevents you from having to open every box looking for one item when you get to your new home. The other reason you do not want to detail everything in the boxes is to protect against potential thieves.
You will want some color markers. Decide what color you will use for each room. That way, you can mark the boxes with the color matched for that room. Again, on a few boxes, you may need to detail out what is in the box in color. This is particularly important with office supplies and documents you may need. If you are moving to a new school district, you will want to be able to lay your hands on the children's birth certificates without any struggle. The effort to organize will pay off handsomely when you move.
If items are fragile, write FRAGILE on every side of the box, in the proper color for the particular room. If items are heavy, such as books, put them in smaller boxes. If you have electronics, use the original packing box if you have it, or use plenty of bubble wrap and extra protection. Also, keep the cords with the equipment. Use protective baggies and write on the baggie the purpose of each cord. Take a picture of the electronic set-up on your cell phone. This will help you reassemble it in your new location. Use a mattress cover for each mattress. Use bubble wrap to protect your furniture.
In what order should you pack?
seasonal items
storage items (basement, attic, garage)
closet items
kitchen
dining room
living room
bedroom
bathroom
Organize, organize, organize. You will have a much simpler experience. You will be able to turn loose of many things you no longer need. You can benefit charities and friends or have a garage sale for a little extra cash. If you do it right, you can actually enjoy getting off to a fresh start in San Diego with an organized moving experience. Route 66 Moving has professionally moved over 10,000 families enjoy a stress-free move, call us or Click Here for Free Moving Estimate.