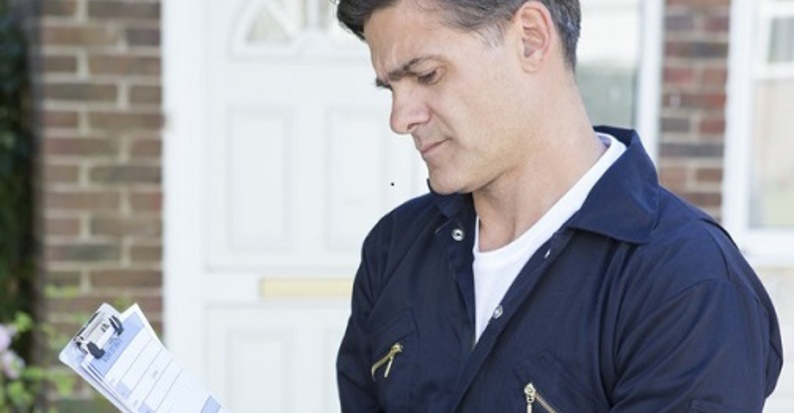 What to look for in choosing the right San Francisco Bay Area Movers when moving long distance from San Francisco Bay Area to Los Angeles.
It is easy to find San Francisco Bay Area Movers that route to Los Angeles. It is not easy to choose the right one. In Step 1, we will explain how to find companies to get an honest quote. There are a few main channels to find businesses that make long distance moves in California.
1) Use a Search Engine To Find San Francisco Bay Area Movers
The most common ones are Google and Bing. If you know any other search engines, please, contact us and we will update our list. If you live in San Mateo, Santa Rosa, Livermore or elsewhere in the Bay Area but not in San Francisco it is better to search for 'San Francisco to Los Angeles Movers. Because any San Francisco Bay Area moving company which does California intrastate moves will be able to pick up your stuff from anywhere in the Bay Area. Competition in San Francisco is higher than in other towns of the Bay Area; so, you will have a better list of moving companies to request a moving quote.
2) Use Yelp (if you trust them)
We have over 500 customers that trusted us enough to write a 4 to 5 review on Yelp. If you want to save your time, then search not for 'movers' but rather be specific and type 'San Francisco to Los Angeles movers' or 'California long distance movers into the search box. Please note that the majority of companies who make moves from the Bay Area to Los Angeles serve Palm Springs, Riverside and San Bernardino. For most of the moving companies, Los Angeles is just any location within 100 miles of the famous "Hollywood" sign.
3) Use BBB (if you trust it more than Yelp.)
It's never a bad idea to think of our grandparents and use BBB to check a moving companies' reputation. It is an excellent idea to check their BBB ratings regardless if you trust Yelp or not. if you plan to move from San Francisco or anywhere in the Bay Area to Los Angeles area
4) Ask you friends, co-workers or family that may have done a long distance move in California
The best option, of course, is a personal referral. Maybe you have a friend, family member or co-worker who used a particular company. Ideally, you are looking for right long distance movers from the San Francisco Bay Area to Los Angeles.
How to Request a San Francisco Bay Area to Los Angeles Movers Quote: "The Not To Exceed Price.
"
An ideal quote for your San Francisco Bay Area to to Los Angeles movers will contain magic words: "THE NOT TO EXCEED PRICE." These magic words mean that a company will not have the right to charge more than that amount regardless how much time it would take to make your move. There are a few exceptions, though. First of all, on a moving date you should not have more stuff than you have requested a quote for; secondly, THE NOT TO EXCEED PRICE" is provided for a particular set of service. For example, if you ask your movers to do full packing and box up our kitchen stuff etc. on the day of the move, however, you have planned to do so by yourself then the price may change. To avoid "The Change of Order" – the revision of "THE NOT TO EXCEED PRICE" on the day of the move – you should follow a few steps below.
1) Invite moving companies' representatives for a FREE in-home estimate.
Doing so will help you to establish a personal relationship with your potential mover. Also, an estimator will have a chance to see all of your items you are planning to move from San Francisco Bay Area to the Los Angeles area.
2) Provide detailed information about your California long distance move:
-Carry distance between a parking zone and your doors at both ends;
-An inventory list of the stuff your moving
-If you need full packing or not
-f you want your moves to unpack boxes or not
-If you need anything to be hauled away.
If you have decided to have an estimator to come to to your place, then he will be able to get the details of your move during his visit.
3) Specifically request "THE NOT TO EXCEED PRICE" from each and every moving company you have contacted for a moving quote from San Francisco to Los Angeles.
Special Note: AVOID MOVERS WHO REFUSE TO PROVIDE "THE NOT TO EXCEED PRICE." SAN FRANCISCO BAY AREA TO LOS ANGELES MOVERS: "flat rate" moving quote vs. moving quote "by weight." Typically all long distance quotes can be divided into two types described below.
4) "Charge by weight" long distance moving quote.
If you get a quote like this be very cautious and pay a lot of attention to possible fine print in a contract or a quote form. You may ask "Why" and here is the answer.
Your quote may look like: "We charge $0.40 per pound to move your stuff from San Francisco to Los Angeles. Estimated weight is 3000 lbs." Well you will calculate: $0.40/lb x 3000 lbs = $1200. In reality, you will not know the exact weight until your stuff is loaded into a truck and brought to a weight station. Do you trust movers that they will not put three pianos and an elephant to make the truck heavier?
As we have mentioned estimated weight may be different from the actual one on paperwork from a weight station which you would see only upon arrival to a new place. How to avoid such uncertainty? You should read the 'fine print' and ask a moving company if they have any MINIMUM CHARGE BY WEIGHT regardless the actual weight of your household goods. Secondly, remember about our magic word and say them out loud: "I want THE NOT TO EXCEED PRICE!". When moving companies charge by weight, they may legally charge additional for the use of stairs, elevators, long distance carriers, heavy items and unpacked items. Please check www.cpuc.ca.gov for more details about possible charges. Ask your movers specifically if they have any additional charges.
5) "Flat Rate" moving quote.
We think the Flat Rate Mover's quote this is the best type of quote you may receive. To get such quote, you should either invite the San Francisco to Los Angeles movers for an in-home estimate or provide as detailed information via email as possible. In some cases
when it is difficult to assess the labor involved. For example like loading and unloading, you may have 150 feet of walking distance and an elevator involved upon pickup, you will get a "THE NOT TO EXCEED PRICE" with a possible discount if it takes less than estimated time to do your pick-up and unloading.
Now you are prepared to get quotes from any San Francisco Bay Area movers that go Los Angeles.
Now you are ready to choose a San Francisco Bay Area Mover that will take you to Los Angeles. Request at least three moving quotes from different reputable moving companies. We hope that Route 66 Movers will be among of those companies. We always provide "THE NOT TO EXCEED PRICE" for each the San Francisco to Los Angeles move. CLICK HERE FOR YOUR FREE ESTIMATE