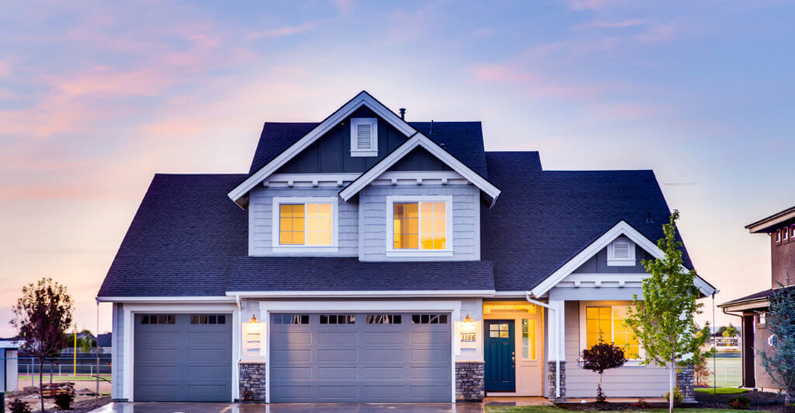 Not all home improvement projects add value to a home in San Diego.
Some, in fact, can even detract from its asking price, especially if they are do-it-yourself projects gone awry.  However, other projects can add substantial value to your home. Here are 7 ways to increase the value of your San Diego home this fall:
1.  Start with the kitchen
The heart of the home is its kitchen. According to HGTV, the home and garden channel, homeowners can recoup as much as 60-120% of their investments in remodeling their kitchen, as long as moderation is practiced. The kitchen should remain congruous with the rest of the house or the neighborhood, and not be too fancy.
2.  Add a bathroom
The owners of one bathroom homes can recoup a large portion of their investments by adding an additional one.   If space is a problem, consider any existing extra rooms or spaces that are underutilized.
The areas under stairs or closets can also be converted into small bathrooms.  At least 30 square feet is needed for a half bath, and 35 if a tub is added.
3.  Reinvent an existing space
Building a new room addition is out of reach for many homeowners. However, reinventing an already existing space can save money and add value to the home.  Home buyers like versatile, multi-purpose spaces. By converting the attic to a bedroom or making a lounge or rec room out of the basement, buyers are more easily drawn to the house.
4.  Go Solar
San Diego is the perfect location for homes with solar panels. Recent research suggests substantial increase in the resale value of homes that have solar panels. For instance, in California, a small 3.1-kilowatt (kW) system has a potential average of $18,324 to the value of a medium-sized home. Not only that, but using solar energy is better for the environment.
5.  Make other energy-saving improvements
Home buyers usually consider a potential home purchase's energy efficiency. Energy efficient window treatments, ceiling fans and new LED fixtures can result in substantial savings on cooling, heating and other utility bills.
6.  Add a deck
Because California is known for its beautiful, sunny days, adding a deck will increases the value of a San Diego home. Outdoor living spaces have become hot items on the real estate market. If a deck and  backyard are made more appealing, the house will be more appealing to prospective buyers.
The costs associated with adding a deck can vary significantly. Considerations include its size, and how many features the home owner wants to add.  Features such as multiple stairs,  built-in seating, built-in planters, and the overall size of the deck will change the costs considerably. Costs can run anywhere from $1,200 to $10,000, or higher.  Everything is determined by the design and materials used.
7. Front lawn makeover
A front lawn makeover provides psychological assurance to prospective buyers that the home owners have taken good care of their property. It makes the home stand out from among the others on the block by adding color and other components of  visual interest.
In many cases, a front lawn makeover can be achieved without spending a lot of money. Fences should be mended and a fresh coat of paint added, if necessary. Sidewalks should be edged and hedges trimmed. Large potted plants can be nice on either side of a porch or at a sidewalk entryway.
If the turf is not in good shape, it can be replaced, but this can be a sizable expense, depending on the size of the lawn. Colored pebbles can be a less expensive alternative and provides a neat, well-kept look when accented with plant borders or plants in strategically placed pots.
Here at Route 6 Moving we love helping out customer have a stress free move, please CLICK HERE for a Free Moving Estimate.