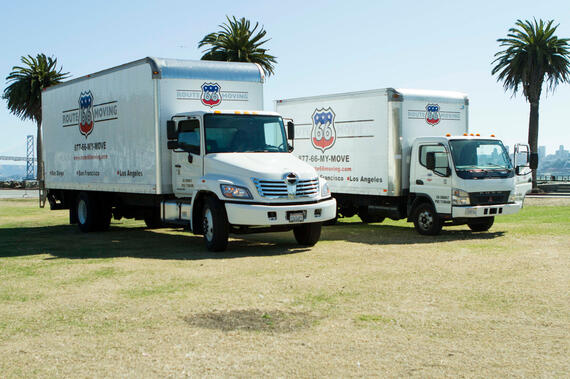 Route 66 Moving and Storage has what it takes to steer any moving service just about anywhere in the country. We will drive across our wide nation to deliver your valuable items no matter how far it is.
Since we started operations in 2008, our personalized customer service has set us apart from the rest of the companies within the moving industry. We listen carefully to our customers in order to identify their needs, so we can provide the right assistance according to their specific situation. That's why high-quality and personalized service has been the hallmark of our company.
Whether your moving needs are large or small, we will customize your interstate relocation to meet your exact requirements!
We also take pride in delivering the most accurate moving estimates in the industry in addition to  affordable prices, because we've been able to achieve efficient economies of scale.
After years of experience in the business and with the use of technology, we perfectly know how to  plan the best routes, how to accommodate the schedules, and how to create the ideal strategy to get your out of state moving done, on time and on a budget.
All of our highly-trained out of state movers understand and observe the highway regulations as well as the responsibilities of moving from California. We offer our secure and well-maintained fleet of vehicles to deliver high-quality out of state relocations, ensuring a safe and prompt delivery of your belongings.
No matter how many state lines we have to cross, we are an unstoppable moving force and there's nothing we can't do to serve our most valuable asset: our customers!